Welcome to Latina
Innovation, dynamism and energy have been our drivers since our early beginnings. We are in constant search for new ways to supply the need for renewable energy, through options that generate the least impact on our natural resources.
Who We Are
Constructora y Perforadora LATINA ("LATINA") is a private company with over 60 years of experience in the energy sector. Currently, it is the main geothermal drilling company in Latin America. Our operation started in 1947 in Mexico, with the drilling of oil wells; after some time, we enhanced our operations to drilling water, gas and geothermal wells. In 1983, we went international with a geothermal project in Costa Rica, and in 2005 we acquired two concessions to explore, develop, merchandise and maintain two oil fields in the Republic of Guatemala. Currently, our expansion on energy projects continues within the American continent.
Operations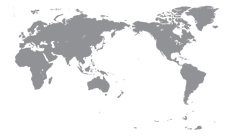 Policy
The Future
Our goal is to consolidate our leadership in geothermics and expand to other areas in the energy sector, suchas oil, both in Mexico and at an international level, with the purpose of becoming one of the main private companies in the energy sector in Latin America.
Certifications
Certificaciones
Certificación ISO 9001:2015, ISO 14001:2015, ISO 45001:2018

Check our Certifications SGI ISO
News
The North American Energy Revolution
Spicing Up the North American Energy Revolution
Read more ...
Oil Rig America acquires CP
Constructora y Perforadora Latina Completes Acquisition Of Offshore Jack-Up Drilling Rig B337 From Offshore Driller 1 For US$222.5 Million
Read more ...
CP Latina's New Offshore Drilling Rig
Constructora y Perforadora Latina S.A de C.V presents its new offshore jack up drilling rig B337 "La Santa María", bought for $222.5 USDM from Keppel Fels
Read more ...
Financial Statements Q4 2022
---
Geothermal Energy
Basic Concepts

---


History of Geothermal Energy
---

Video Who we are


Video - The Story of Geothermal Energy


Video The Covadonga´s Launching
---
Geothermal Zones

---
Sites of Interest:
Governmental Entities
Organizations/Associations
Reference Documentation